Davlav
Comprehensive digital marketing strategy leading to dramatic increase in ROI
Locals Talk drafted a comprehensive digital marketing strategy to drive more traffic to the website, increase email and telephone enquiries, and improve conversions. This is an ongoing strategy that has already seen a drastic improvement in the number of leads being generated, goal conversions and growth of the business.
85.71% increase in leads
165% increase in brochure downloads
61.41% increase in direct traffic

Taking care of the UK's workforce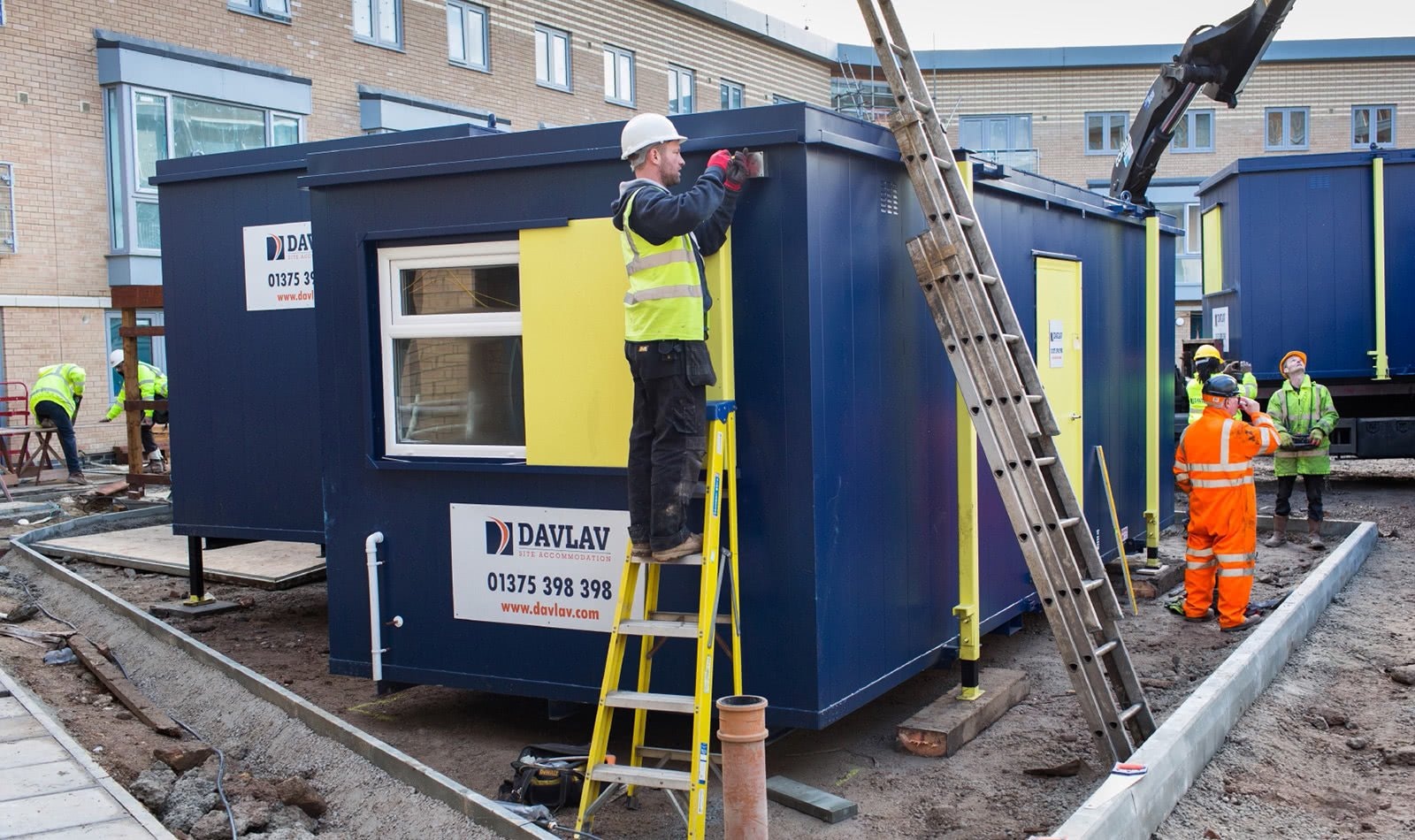 Davlav is UK's leading supplier of hygienic portable sanitation and effluent waste management offering an extensive range of products and services, and a new modular building offering which will go live on the new website.

Our team has been working with Davlav close to a decade, helping them maintain their position as number one for welfare facilities in London and the Home Counties. Operating as an extension of their sales and marketing team, we are able to continually develop and refine their digital marketing strategy, generating higher quality leads that translate into more revenue for the growing business.

The shop window
The company website is Davlav's official showroom, so we spend a lot of time ensuring the content is up to date. It's been integrated with the Hubspot's Service, Sales Professional and Marketing Pro products to enable their sales and marketing efforts to be aligned 100%.

Our continued monitoring, analysis, design updates and SEO means we can actively win Davlav higher organic rankings to maintain its search prominence bringing new and existing clients.

Flushed with data
To fully engage with their customers and improve conversions in a scalable but personalised manner, we use strong data insights to run digital marketing campaigns, both paid and organic using relevant content to target the right audiences, whether it's blogger outreach or Google Ads.

Thanks to this, Davlav has seen a 133.77% increase in user acquisition in paid search traffic and 45.54% in organic search traffic, only in the first two months of 2019.

"We wouldn't even consider trusting our digital marketing to anyone else. Really happy with the quality of the work produced by Locals Talk and the speed at which they do it. They just 'get it'."
Louis Payne
Operations Director, Davlav

Building a brand
With the big push on brand awareness and content-led marketing, Davlav has been very successful at attracting premium clients while engaging and retaining smaller clients across the construction industry. The fact that they easily hold their own even against blue chip companies next door at trade exhibitions makes us proud of our creative design work, while the growth of their website traffic shows us we've translated the inbound marketing methodology effectively for Davlav.