Davlav
Taking care of the UK's workforce

Davlav is UK's leading specialist of site welfare & accommodation solutions offering an extensive range of products and services including modular building solutions..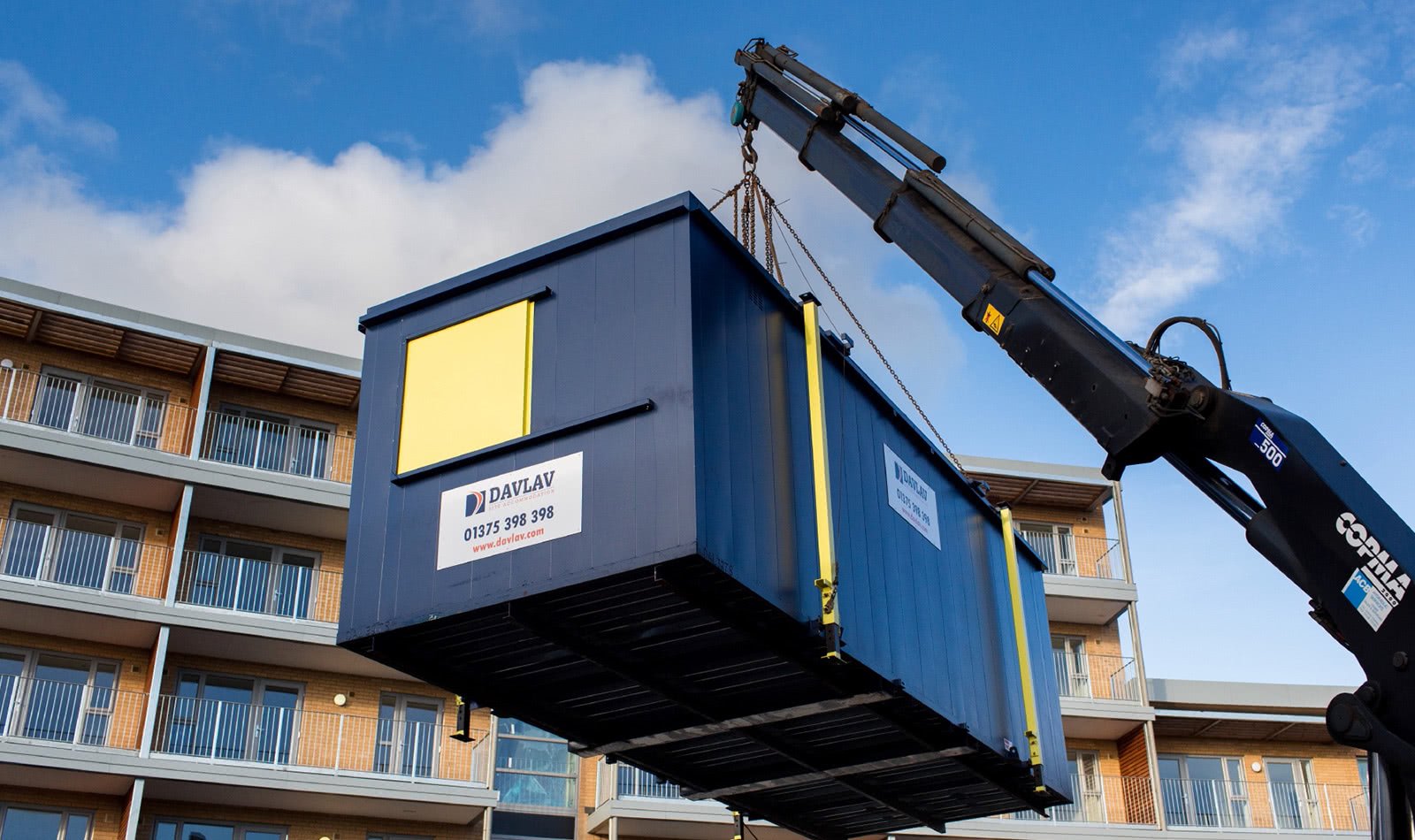 The Challenge: Leading Through the Shop Window
Davlav knew that their website was their digital storefront, showcasing their top-notch welfare facilities to the world. As the number one provider in London and the Home Counties, they weren't content to simply sit back and enjoy their success. No, they were determined to keep their edge and lead the pack in their industry. 
That's why they chose a bold, multi-channel digital marketing approach that combined the power of SEO, PPC advertising, SMO, SMM, CRO, CRM, Outreach, and Lead Generation. The goal? Attract new customers, retain the ones they already had, increase brand awareness, and drive business growth. And with results like these, it's clear that their strategy paid off in a big way.
The Solution: Flushed with data
At Locals Talk, we believe in the power of data-driven marketing, and we put that belief into action by using data to continuously improve Davlav's digital marketing strategy. We acted as an extension of their sales and marketing team, analysing all available data to generate leads of higher quality and drove increased revenue for the business. 
We kicked off with top-notch SEO services and then ramped up our efforts with targeted PPC campaigns on Google. The results were impressive, with a 133.77% surge in user acquisition in paid search traffic and a 45.54% spike in organic search traffic in just the first six months of our engagement. 
We then optimised the website for conversions (CRO), resulting in a jaw-dropping 85.71% increase in leads. 
With our focus on keyword rank tracking, PR, and blogger outreach, we saw a 61.41% boost in direct traffic. And, to top it off, we gave the website a sleek upgrade, emphasising downloadable content, leading to a whopping 165% increase in brochure downloads. 
Alongside this, we also integrated Hubspot, to seamlessly align sales and marketing efforts through the CRM.

We wouldn't even consider trusting our digital marketing to anyone else. Really happy with the quality of the work produced by Locals Talk and the speed at which they do it. They just 'get it'.
The Results: A Stronger, More Recognisable Brand
Davlav was able to connect with customers on a more personal level, resulting in increased conversions. Our emphasis on brand awareness and content-based marketing strategy paid off big time, as Davlav attracted high-end clients while still maintaining strong relationships with smaller clients in the construction industry. 
Their ability to stand out among larger, established companies at trade shows is a testament to the success of our creative design work. And the significant growth in relevant website traffic proves that our application of inbound marketing principles was a huge win for Davlav.
Pellentesque vel dolor consectetur, ate eros vitae, molestie felis. Vivamus orna reague lorem.
Pellentesque vel dolor consectetur, ate eros vitae, molestie felis. Vivamus orna reague lorem.
Pellentesque vel dolor consectetur, ate eros vitae, molestie felis. Vivamus orna reague lorem.
Ready to speak with a marketing expert? Let's chat!
Address
121 King Street, Melbourne Victoria 3000, Australia.
Telephone
(+99 000 111 222 55 00)